Logistic warehouse service providers are companies that provide a variety of services to assist several businesses in more efficiently storing, managing, and distributing their products. Here we will look at the variety of services that you may expect from a logistic warehouse service provider.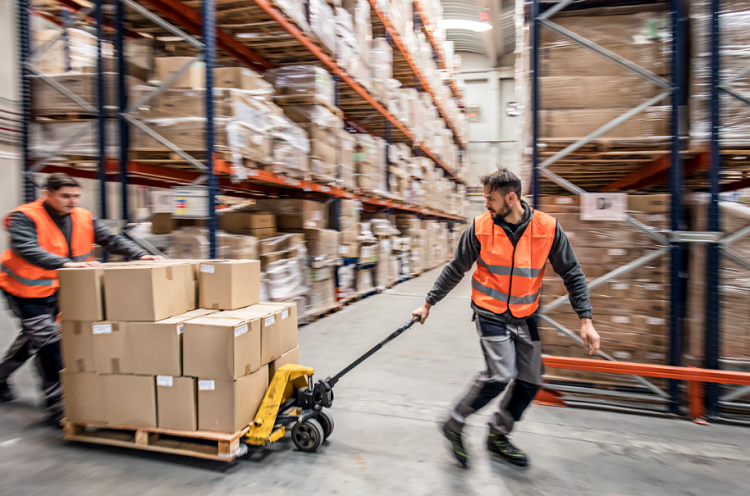 Storage and Inventory Management:
Storage and managing the inventory are the key services provided by logistic warehousing service companies. These businesses provide warehouse facilities equipped with perfect storage systems such as racking, shelving, and pallets in order to ensure that the products are stored safely and efficiently. Also, they offer inventory management services, which assist the companies in tracking the stock levels, monitoring expiration dates, and managing order fulfillment.
Transportation and Distribution:
Transportation and distribution are other important services provided by logistic warehousing service companies. These organizations have their own fleet of cars and drivers to handle the goods in a safe and efficient manner. They are capable of transporting products from the warehouse to the desired locations. They also provide a variety of distribution services, such as packing, labeling, etc to help businesses with better distribution processes.
Packaging and Labeling:
Packaging and labeling services are also available from the logistic warehousing service providers. It helps in safeguarding your items during transit and it is done in a variety of methods such as cartons, boxes, or shrink wraps. A well-reputed logistic warehousing service company like Balaji golden transport offer labeling services such as barcoding and serialization, which assist the companies to track their items throughout the supply chain.
Customization:
Logistics warehouse service providers also give customization services. They can change items to satisfy the client's unique demands, such as repackaging, and relabeling the products to meet local regulatory standards. They can also offer assembly and kitting services, which includes the combination of various products into a single package.
Value-Added Services:
Apart from the above-stated services, logistic warehousing service companies provides a variety of value-added services. This includes quality control checks, inspection, returns management, etc. Before the items are distributed to clients, quality control inspectors check them to ensure that they satisfy the needed requirements. The inspection involves inspecting the items for defects and damage, while returns management entails receiving client returns and managing the associated paperwork and logistics.
Temperature-Controlled Storage:
Logistics warehousing service companies also provide temperature-controlled storage facilities. These facilities are used to keep things that require precise temperature ranges, such as frozen foods or medications. Temperature-controlled storage facilities employ specialized technologies such as refrigeration units in order to maintain the proper temperature range and protect the items.
Conclusion:
Logistic warehousing service providers offer a variety of services to assist organizations in better managing their supply chain. This results in improving their supply chain management operations reducing costs and gaining a competitive edge in the market by working with a logistics warehouse service provider.
Read More Here:
How to Choose the Best Logistic Warehousing Service Provider
What is the Importance of Logistics Warehousing
Future of Logistics Warehousing
Benefits of Logistics Warehousing
How to Choose the Best Truck Transport Company
Benefits of Hiring a Trucking Company
How to Increase the Profit Margin of a Trucking Company
How to Reduce Transportation Costs In Logistics