Obtaining a Texas ID permits you to confirm your identity so that you can vote, purchase alcohol, and engage in other crucial activities. Your local driver's license office, which also produces ID cards, may provide you with your ID. Get an application for your ID either online or in person. After that, gather evidence to show that you are qualified for a Texas ID.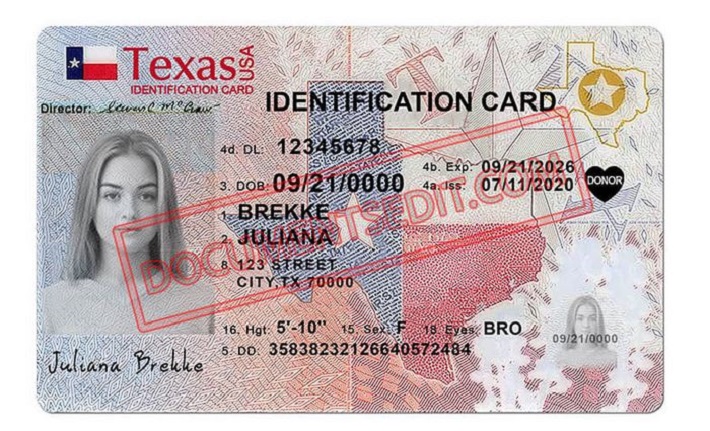 Filling out the Application
You may acquire the form online or at your local driver's license office. Because it saves time, it's recommended to utilize the online form. Print the form and fill it out before bringing it to the office. If it is more convenient for you, you may pick up a form at your local driver's licensing office.
To get faster service, fill out the form before coming to the office.
Because you won't be able to speak with a representative until you've completed the form, doing it in the office may likely lengthen your visit. Complete your application ahead of time to save time.
Fill out your form in ink to ensure that it is approved.
To request an identity card, check the box at the top of the form. After that, fill out your personal information, including specifics like your eye and hair color. Then, include your name, phone number, and address. Finally, respond "yes" or "no" to a series of questions regarding your citizenship status, health, and preferences by checking the boxes.
Because you'll sign it at the office, leave your form unsigned.
Wait until a representative instructs you to sign your paperwork before doing so. They'll sign the application as a witness, therefore you'll have to do it in front of them. On the form, there is a notation indicating which elements of the application you should not fill out yourself. This includes the place where you sign your name.
Obtaining Proof of Eligibility
Demonstrate that you are a U.S. citizen or that you are lawfully resident in the United States.
Provide documentation proving your right to be in the United States. Use your birth certificate, certificate of naturalization, U.S. Citizenship Identification Card, U.S. passport, or American Indian Card to prove your citizenship status. Alternatively, use your Permanent Resident Card, Resident Alien Card, a valid immigration visa, an Employment Authorization Document, or a valid passport that indicates you're allowed re-entry into the United States to prove you're in the country lawfully.
Use mail or personal documentation to prove you're a Texas resident.
Submit two documents proving that you've lived in Texas for at least 30 days. Your name and current address, which must be in Texas, must be included in these documents. A mortgage, lease, utility bill, insurance policy, voter registration, printed pay stub, school report card, W-2 forms, sent government documents, military documentation, or a concealed handgun license can all be used to demonstrate residence.
Use a picture ID or 2-3 acceptable papers to verify your identity.
In order to avoid identity theft, Texas law requires you to establish your identity. You can use a government-issued picture ID or passport to prove your identity. Bring two authorized secondary papers or one secondary document plus three approved supporting identity documents if you don't have any.
Please present your social security card.
If you don't have a social security number, you won't be able to receive an ID in Texas. When receiving a new ID card, the salesperson may ask you to give your number orally, but they normally require your card. If the agent asks for your social security card, bring it with you and display it to them.
Get your Texas Identification card PSD template from here, if you lost or need a duplicate one.
Read more Here:
5 Ways to Keep Your Social Security Number Safe
How to Get a Newborns Social Security Card
Social Security Card Frequently Asked Questions
How to Obtain a Driver's License in Arkansas