The city of Istanbul has always grabbed the attention of the interior designers for all the right reasons. Right from ancient murals to the fascinating amalgamation of the glittering domes, you can find a plethora of different types of interior designing options from this land. Many people love to get a subtle blend of these ancient Turkish interior layouts to accentuate their living rooms according to their personalities.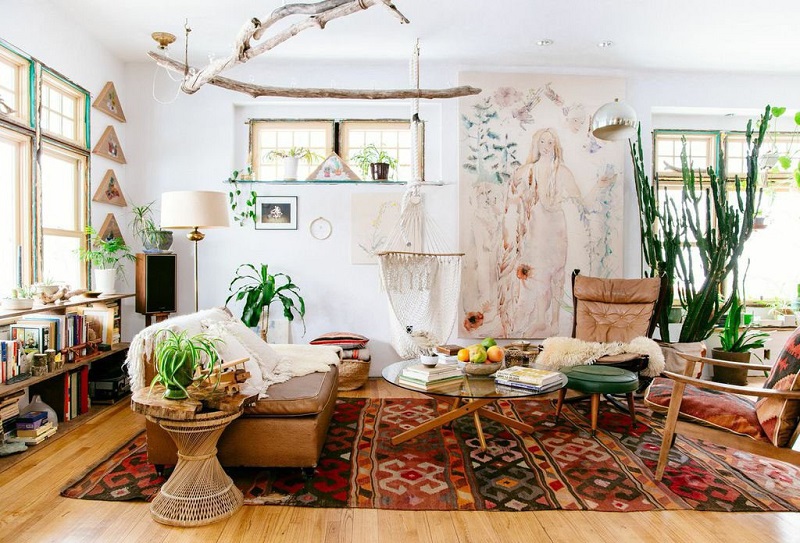 Many places and decor options have been heavily influenced by Turkish styles that have potential effects on Asia and Europe. So, if you too have been looking for such styles and accessories like kilim pillow, then here are some ways to redecorate your place with the latest and ancient Turkish designs:
The Famous Floral Iznik Tiles
The first thing to check out would be the iconic floral Iznik tiles, which offer you the perfect way to provide the upgrade to your living space. It can merrily change the entire look of the room without much integration or too much work.
The original Turkish turquoise and blue tiles are the handpainted ones which aren't only meant for the living space. Instead, you can incorporate these on the kitchen and bathroom walls as well.
These tiles are available in gorgeous and timeless patterns and designs that provide the perfect blend of vibrant reds, pure whites, electric blues, and muted petrol blues and glorious turquoise prints.
You can also mix and match these styles to get the subtle blend of traditional and contemporary designs through online retailers. Make sure to get the appropriate kilim pillow layouts to blend in with the tile and other Turkish prints.
Use The Copper Accents
Turkish styles have always been famous for its elegance and original metalwork. Amongst the other styles, copper and brass works are quite famous all across the globe. You can incorporate these styles for the living room accessories or merely in your kitchen utensils like coffee pots, tea sets, lamps, etc. You can also decorate the living area with calm lightings using the Turkish styled lanterns all around.
Decorative Rugs
While talking about Turkish styles, we can never skip the famous and stylish decorative rugs. These are handmade and ideal for use at any location. Be it a kitchen area or living room; you can use these to construct a calm and serene environment for you and your guests.
These are some of the effective yet affordable ways to redecorate your living area as per the Turkish traditions. But maintain that you get these works from authorized Turkish dealers only. That is because many companies are selling such artwork at cheaper prices in the market.
But these aren't the original prints or the artwork that completely resembles the Turkish style. Do not compromise with such layouts and give the much-needed makeover to your room with Turkish elegance in no time.