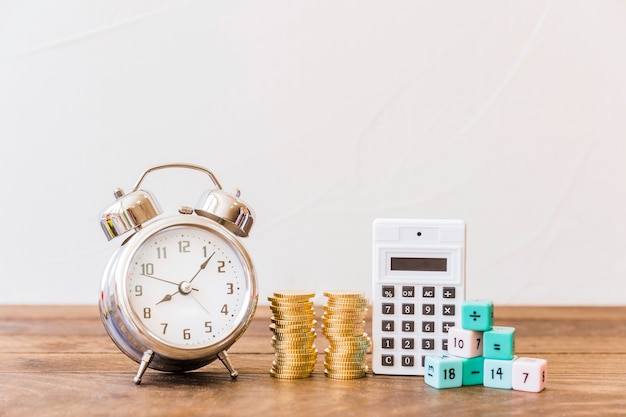 Establishing a successful business can be challenging for numerous reasons. There are a thousand aspects that require attention to detail, and the absence of a concrete plan can inevitably lead things astray. Similarly, scaling a business can present its own set of trials and tribulations.
One of the principal areas of concern that needs addressing before an individual decides to expand their business is his/her ability to finance it. Scaling up any business requires substantial capital investment, without which one cannot proceed. Nonetheless, the easy availability of business loan in recent years has certainly made it easier for entrepreneurs to avail capital to undertake an expansion of their operations.
Following is a look what are the factors that one needs to pay attention to before undertaking business expansion and how to ensure that the process is carried on without a hitch.
What are the basic requirements to undertake business expansion?
Before embarking on the process to upscale their business, entrepreneurs must ascertain the fulfilment of several factors.
Tips to Grow Your Business Effectively
Ensuring That There Is Market Demand
Expanding one's business without ensuring that there is a demand in the market for their product or service can lead to incurring losses in the short-term. Thus, before making the decision to scale a business, entrepreneurs must find out if there is any need in the market that their firm can fulfill.
Making Sure That the Company Is Debt-Free
Minimizing the amount that a company owes is a key factor that facilitates hassle-free expansion. Most often, debts tend to snowball, which can even put companies out of business in the long run. Thus, before expansion, entrepreneurs need to ascertain that their firm has no significant debt.
Developing a Comprehensive Strategy
Before the expansion, one must test a market's nuances and develop a localized business plan or strategy that helps to drive success. This is a process that includes defining short- and long-term goals, success metrics and objectives. This also involves preparing project plans and budgets to ensure that there is ample capital to execute every plan without difficulty.
Financing the Expansion
Above every other factor, financing the business expansion is the need that requires to be addressed before undertaking the venture.
Expansion of business includes launching new products in the market, tapping new sales and delivery channels, expanding out to new territories, etc. Undertaking these tasks need significant capital investment, without which one cannot proceed.
For example, one of the most important tips to expand your manufacturing business will be to avail enough capital, foster partnerships, launch new products, etc. In this regard, availing a business loan is the most convenient option to finance these requirements effectively.
How Can Availing A Business Loan Help To Finance A Company's Expansion?
These loans are unsecured advances, which can be utilised to fund any business requirement. Leading financial institutions in India offer these advances at attractive interest rates to aid business owners to finance their company expansion without difficulty.
Following are a few benefits and features of a business loan that make it a sound option to avail finances
High-Value Loan Amount
Individuals can avail a high amount of up to Rs.30 lakh under this loan option to fund their requirements. This amount can be effectively invested in infrastructure, purchasing equipment, and other expansion requirements.
Minimal Documentation Requirement
A business loan can be availed by satisfying minimal eligibility criteria and submitting only a few documents. This makes the application process for this advance hassle-free, allowing individuals to avail funds easily.
Further, financial institutions like Bajaj Finserv also bring pre-approved offers that can make availing this advance faster and easier. These offers are available on various financial products, including business loans, personal loans, etc.
Instant Loan Disbursal
These loans are approved in under 24 hours and are disbursed instantly to one's account after approval. Thus, they are extremely useful to fund immediate business requirements.
Even though individuals can also apply for a personal loan for self employed to fund their business requirements, business loans are more convenient owing to their specific nature. Nonetheless, one should check the eligibility criteria and documents required to avail the advance before applying for one to fund their business expansion, to make the process hassle-free.