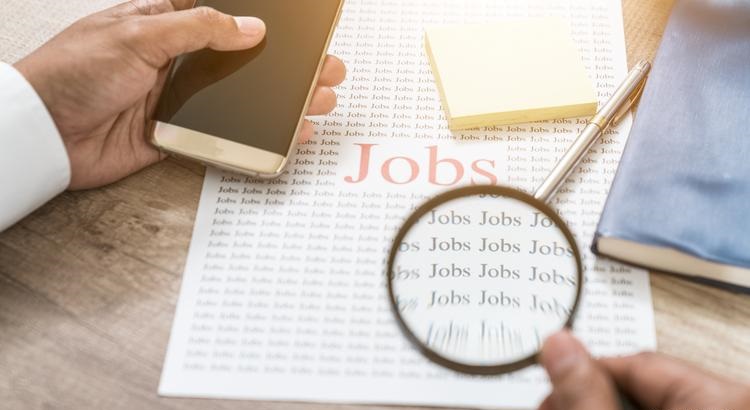 All job seekers willing to relocate, brace yourself because the top cites for jobs in the USA have been revealed. This list has been inspired by Glassdoor's report on the best cities for jobs in 2020. These cities have been picked on the basis of 3 quality factors – employment opportunities, cost of living and job satisfaction. 
The cities that have made it to the list of top 5 include Raleigh, Indianapolis, Memphis, Cleveland, and Pittsburgh. If you are planning to relocate, don't mind reaching out to staffing agencies in Pittsburgh and other cities to look for the job of your dream.
Here is the list of top cities for job seeks in 2020 in the order they are ranked by the report:
1: Raleigh
Raleigh has been in the list of the hottest job markets across the USA. Even the Wall Street Journal mentioned it. The city is a hub for high tech and biotech research in the country. It's also home to a number of popular colleges and universities like North Carolina State and Duke University.
The unemployment ratio in the city is 3.6 percent. No wonder it's top on the list when it comes to starting a business or perusing a career.
Raleigh is called the triangle because it's known for its research and technology roots. It is also a part of the Research Triangle of North Carolina. The hottest jobs include marketing manager, software engineer, and customer service agents. The job satisfaction rate is 3.5/5.
Job Openings: 52,412
Median Base Salary: $55,252
Median Home Value: $279,999
2: Pittsburgh
People know Pittsburgh as the city of bridges and the steel city because of its steel manufacturing base and the many bridges, of course.
The economy of Pittsburg started growing in 2018. The leading industries include energy, healthcare, manufacturing, Information Technology, and business services. Historically, its economy was dependent on the steel industry but now, it is diversified. When it comes to the cost of living, it is cheaper than the US average of 100. The median home price in the city is $143,400. Popular jobs include sales engineer, software developer, and professor. The job satisfaction rate is 3.4/5.
Job Openings: 48,811
Median Base Salary: $50,734
Median Home Value: $157,367
3: Indianapolis
If you always wanted to move to a big city with a small town like feel, Indianapolis is to die for. Its unemployment ratio is 4.2 percent.
It has a diversified economy and it majorly relies on the finance, healthcare, and education sectors. Since Indianapolis hosts a number of sporting events and conventions, tourism is also a part of the economy. It is also home to leading educational institutions like Butler University, Ivy Tech Community College of Indiana, etc.
The job satisfaction ratio here is 3.4/5. Popular jobs include real estate agents, care coordinators, and truck drivers.
Job Openings: 45,331
Median Base Salary: $50,268
Median Home Value: $178,836
4: Memphis
Who doesn't know about the cultural contributions of Memphis to the American South and barbeque cuisine? The metro area of the city is a well-established logistics and manufacturing hub. Other industries within the city are also outperforming. These include arts, healthcare, entertainment, retail trade, and wholesale trade.
Memphis has been the beacon of creativity. It has given birth to a number of innovators, artists, and musicians. Housing is highly affordable. Apart from that, the cost of healthcare, rent, and transit is also low.
The job satisfaction rate is 3.4/5. Hot jobs include front end developer, cashier, and registered nurses. Job seekers have been moving to the city because of job security, salary percentage, conditions of the job market and advancement.
Job Openings: 23,268
Median Base Salary: $48,336
Median Home Value: $150,648
5: Cleveland
Cleveland used to be a manufacturing hub, but now its economy is service-based. The downtown area of the city is home to the University Circle. The economy of Cleveland relies on diversified sectors like biomedical, healthcare, financial services, and manufacturing.
If you are on a budget, Cleveland is a great place to live. The city is filled with friendly people. Healthcare is thriving. It is home to some of the most prestigious hospitals like The Metro Health System and Cleveland Clinic.
The job satisfaction ratio in Cleveland is 3.4/5. The most popular jobs include human resource business partner, shift manager, and mortgage loan officer.
Job Openings: 37,073
Median Base Salary: $49,719
Median Home Value: $156,590
Conclusion
There goes the list of 5 top cities. Others that have made it to the list include Oklahoma, Chicago, Kansas City, Columbus, Washington DC, Boston, Austin, Dallas Fort Worth, Baltimore, San Jose, Louisville, Minneapolis, Richmond, and Seattle.
No matter what industry you belong to, if you want to find a job that fits your needs in one of the said cities, reach out to agencies that offer IT, healthcare, and mfg staffing solutions. This would save you from the trouble of sifting through jobs, applying to each one separately and waiting for an interview call.