Tying the knots with someone you think is perfect for you is something every woman wishes. Now that the time has come in your life, you are going to make the stars fall down by attending everything that can define a perfect wedding. But if you do not consider choosing the right wedding dress, it's true that everything's going in vain.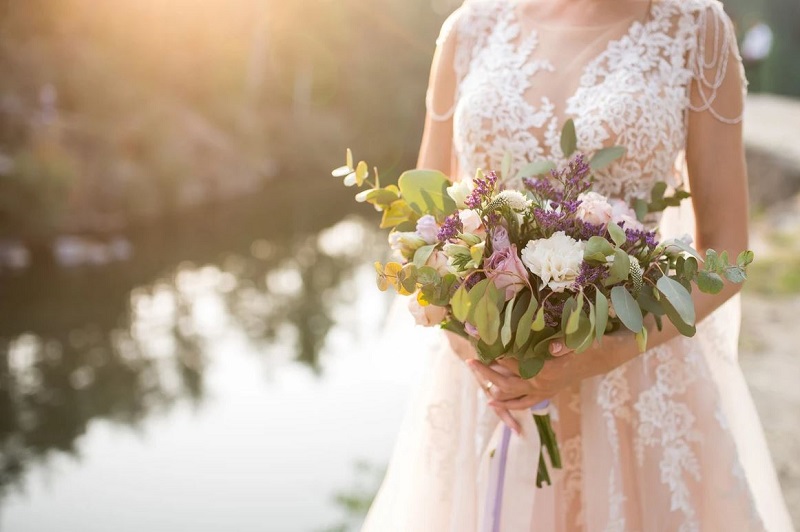 Every year, the wedding dress trends keep on changing. And if you are courageous to pick up a unique design that might not have grabbed prominent attention so far, here's how you can consider this post – presenting you all latest wedding dress trends that you (or any bride-to-be) can consider!
Blush Tones
Modern brides would immediately go gaga over this beautiful design. It creates a rosy look with delicate pinkish undertones, which is why it becomes extremely flattering. It is considered as a great alternative to classic ivory looks. If your wedding theme encompasses copper or rose gold tones, then a blush dress would make your dream come true! Find out the wedding dress shops that avail attractive blush tone gowns.
Off-The-Shoulder Straps
These sleeves have recently come under the limelight in the fashion universe, and women have are just 'loving it'. It offers a diverse look at the shoulder portion and complements the overall appearance. Quarter and full-length dresses to look gorgeous with this kind of straps. The neckline is also shown off, which is why it creates a great appearance.
Dramatic Skirt Design
Gowns with a dramatic skirt design look beautiful on peer-shaped women. In general, it suits all body shapes boasts of a flared look. And as it allows for volume, it gives a comfortable appeal. With a modern yet romantic twist in the design, it's kind of modern-world ball gown. It will good breathtaking on each and every bride, and it's a fabulous trend for this year.
Flirty Backs
The wedding dress shops are sure to keep this trendy design. When a girl decides to take pride in showing some skin partially, there comes the best option in the name of flirty back gowns. It's another classic piece of clothing whose elegance cannot be described in a picture. It's indeed a classy way of choosing daring dresses that complements your body shape. You can choose the gowns. It's a new trend that has surpassed the rest this year.
Which dress trends are you going to choose? You can choose a dress with regard to the newest & hottest trends. So, all the bride to be – here's the best way to choose your dress. Do not forget to go through this post before the selection.