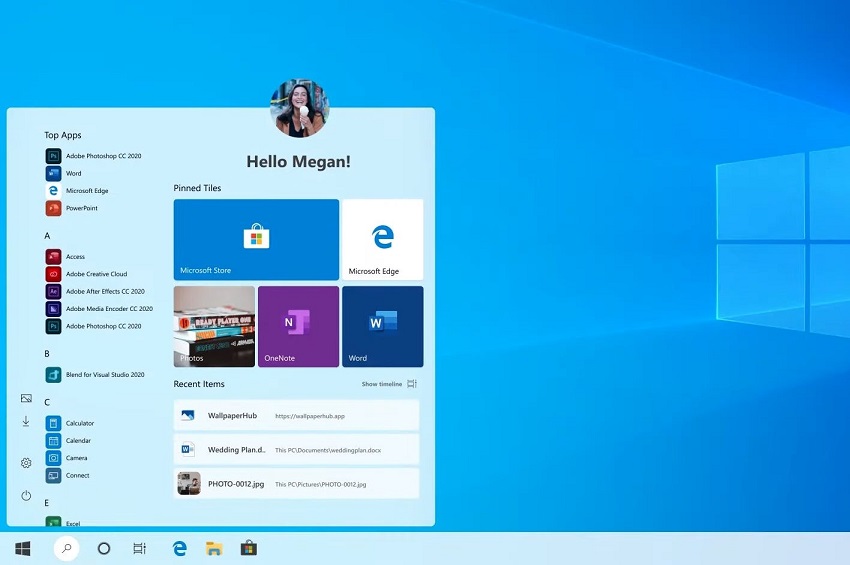 Microsoft has hinted that the company has started testing a new design for the Start Menu in Windows 10. It will make the operating system rearrange or new make over the Live Tiles interface that it presently has. The ideas for changing the interface were discussed during an Insider podcast which has arranged on 3rd March,2020. The aim, they try to make the interface designs look much more presentable by bringing down the number of colored blocks and making it easier for users to scan all the apps. A point to note here is that Microsoft has been going with the Live Tiles interface since they brought about Windows 10 back in 2015.
The Updates of the Live Tiles of Windows 10 might get replaced soon enough, and the new designs will not have as many colored blocks in its interface. However, this is not an indication that Microsoft will stop using it completely in their operating system. According to the insiders at Microsoft, there has been no plan to stop using Live Tiles completely, and the users who love using those it can still do that.
However, regardless of what the Microsoft windows declared, there is no denying the possibility that the newly designed live Tiles interface can be done away with at some point in the near future. After all, not every app on Windows 10 is going to support Live Tiles, and even the developers are not too interested in this interface. There have been further reports that Microsoft has not yet taken a final decision about the Live Tiles interface in Windows 10. The changes will be ushered in based on the feedback they get in Windows 10X. It is important to mention in this regard that the Start Menu of Windows 10 is strikingly different from that of the Windows 10 desktop version.